With a bamboo and cotton blend our t-shirts are the most versatile T's in the market. The bamboo is a natural antibacterial fabric that fights odors and keeps you refreshed all day. They feature a perfect fit straight out of the bag. You can dress it up to go out in town or dress it down to go to the gym, the thick 320g fabrics is a durable blend that will work with you
65% Bamboo
28% Cotton
7% Spandex
320 grams
International customers will be responsible for customs fees
We've fixed all the headaches of finding the right fitting essentials. Our essentials fit so well that you will replace your entire wardrobe with our products!
Really good fit and very comfortable
The shirt fits perfectly and is extremely comfortable and soft.
Best tee I have ever had
I am 6.1" and 185lbs, I bought the medium size and it fits me perfectly, not too tight or too loose, I have a muscular body (42" at chest, 33 "at the waist) so I was worried it was too tight and short on M but it's perfect. I can't speak for durability as it is still new but comfort is 11 out of 10 and I think even if it shrinks after washing it will still look great.
Reseña honesta
La camiseta de ESNTLS es bastante buena, creo que el color negro es el que todos necesitan, el ajuste es perfecto, mi cuerpo es de complexión media y de estatura mido 5,8 pies o 1,75cm, no soy muy alto, si quieres ver más colores de la T shirt de bambú te recomiendo checar el link de mi canal y usar el código ALBERTOURBINA para tener 10% de descuento en tu compra. Encuentra la reseña como review de ESNTLS Alberto Urbina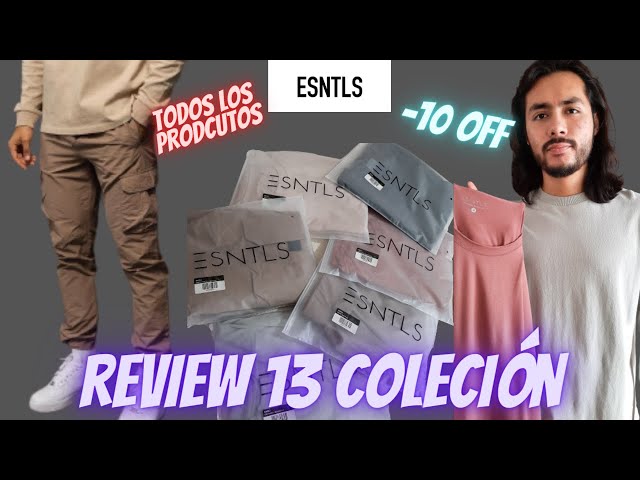 Best T out there!!
I've been shopping Esntls since the first launch and I wear them al the time, one think that does bother me is that they tend to get a bacon collar over time which is kinda annoying but overall great products here
Pussy Magnet
Tight and slick, defines your body and shows off your biceps. Attracts women. I guess this is what you want. ESNTLS come up with more products similar to this.
Frequency Bought Together